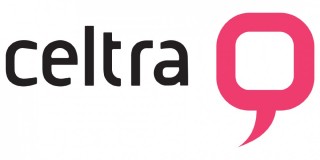 Your work matters! You will be responsible for:
• Test execution on actual mobile and desktop devices by collaborating and learning from
experienced QA engineers.
• Writing scripts intended for automating build, test or deployment software.
• Expanding Celtra's end to end automated test coverage on mobile and desktop devices.
• Bringing test scenarios to life by using Celtra's AdCreator, an HTML5 platform used for digital
display and video advertising.
Our culture:
• We care about our product, company and its people.
• We believe in high standards.
• We take smart risks to achieve best results.
• We believe in an open and proactive culture where employees are expected
to learn and contribute outside of their core tasks.
• We value personal growth more than previous experience.
We expect:
• Some understanding of frontend and backend web technologies.
• You are truly interested in how things work and are always willing to dig deeper.
• Programming skills in bash, python, ruby or applescript.
• Good verbal and written English communication skills.
• Willingness to constantly learn and improve.
• Team players.
Nice to haves (one or more of the following):
• You are excited about continuous integration systems or containerization platforms like Docker,
Circle CI and others.
• You are interested in mobile test automation and have perhaps done a few steps on your own already.
A bit about our stack:
• We are based on cloud services such as AWS and Snowflake.
• We use Circle CI, Docker, Selenium Webdriver (desktop test automation)
and Eggplant (mobile test automation).
We take good care of our people.
This is what we offer:
• Great mentors and coworkers from whom you'll gain valuable insight in quality assurance
processes and tools.
• Work in our cosy offices in the very center of old Ljubljana, Slovenia.
• A fridge that is always full and the best coffee in town.
• Paid internship.
Več informacij tukaj: Job-Ad-QAintern-LJ-2017-WebA4